Rules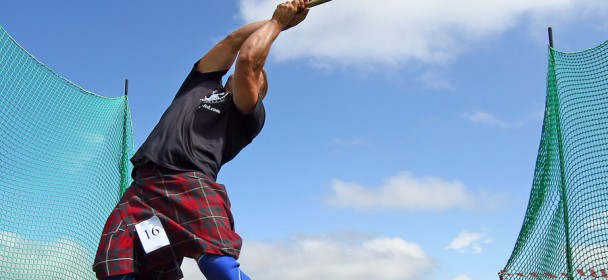 Royal SHGA Rules plus the following:
These games shall be open to all comers except where otherwise stated.
Competitors in Open Events must be 16 years of age or over unless otherwise stated.
NO entry money will be charged for events, except the Clay Pigeon Shooting. However, all competitors must pay admission to the field.
Competitors in Caithness events must either be born in Caithness or resident in Caithness for at least six months preceding the day of the games.
In all competitions, there must be more competitors than prizes; otherwise prize money maybe withheld at the discretion of the Association. All prize money will be awarded at the close of each event.
The Captain of Sports reserves the rights to alter the order of events, but will endeavour to comply with appropriate times as per the programme.
All track and field athletes (cyclists included) must report to the registration desk within the arena prior to 12 noon to complete registration details. Once registered, athletes must then display the official HHGA identification number provided. Failure to wear number may result in disqualification.
Only competitors, pipe band members, officials and members of the press will be allowed inside the arena.
Special prize money will be awarded in certain Heavy and Track & Field Events (as specified in the programme) for any new record created on the competition of the event. If, throughout the competition, the existing record is broken by more than one competitor, the special prize will be awarded to the competitor who creates the most credible record (i.e. The first prize winner on completion of the competition).
Piping:-

Piobaireachd Competition –

Entries to secretary by 9pm on the evening prior to Games day. Draw for sequence of play at 10.00am at the piping ring prior to 10.30am start. ALL competitors must be present at the draw and subsequently make themselves available at the appropriate times throughout the competition. Failure to comply with sequence of play results in disqualification. Three Piobaireachds to be submitted to judge(s) by all competitors.

Other Piping Competitions –

Entries accepted at piping ring throughout afternoon. Three tunes to be submitted to judges before each competition except in event 78 which is competitor's own choice. The first placed prize winner only in events 79, 80 and 81 will be allowed to compete in 'Senior' Piping Events (75-78).

Farmer's Walk – Entries to Secretary prior to 3pm on day of Games. Draw for order to take place immediately prior to 4pm competition start. Entrants must carry, by hand, two identical weights along a designated course as far as possible. Deviation from course nullifies attempt. No straps or gloves allowed. Resin and/or chalk is permitted on hands. When either weight contacts ground attempt ends-no pick-up allowed. Achieved distance will be measured from rearmost part of weight closest to start line. Competitors allowed three attempts but may, at their discretion, decline their second and/or third attempt. There is no time limit.
Competitors in Heavy events (1 to 9 inclusive) must wear kilt and tabards provided.
13a. In De'il tak the Hindmost, competitors will be withdrawn according to the rearmost part of the last bicycle to cross the line. After one free lap, a cyclist is withdrawn on subsequent laps until there are four competitors left. They will complete a lap, receive the bell, and race to the finish. If less than 8 competitors start the race, after one free lap the riders will be withdrawn until the race winner remains. 13b. Any Handicap given in Cycling events will be limited to a maximum of 1 lap. 13c. Where there is more cyclists than prizes in a race, competitors who have been lapped twice will be removed from the race
Points will be awarded as follows:-

1st – 5 points
2nd – 4 points
3rd – 3 points
4th – 2 points
5th – 1 point

The decision of the Judges and ultimately the Captain of Sports will be final.
To be eligible for Overall Points Prize Money in any category, Competitors must participate in three or more events.